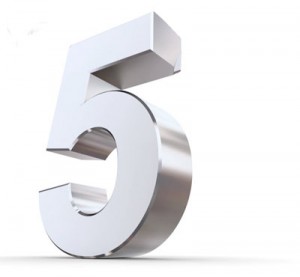 If you market to your SMB audience online, here are some great tips for cost-effective marketing from Brightfire, an inbound marketing firm.
1. Develop an integrated marketing approach
Companies which fail to reap the full benefits of digital marketing have one thing in common: though they have introduced tweets, blog posts and Facebook updates to their office vocab, they're engaging in the aforementioned activities in a piecemeal manner without the support of structured online campaigns or clear conversional goals.
Savvy businesses such have adopted an integrated marketing strategy from the start with some clear targets in mind, such as:
Attract page visitors by optimizing their web presence
Generate leads through quality content
Convert leads to prospects by creating landing pages and call-to-action buttons
Convert leads into customers through a strong sales process.
Inject digital into your business strategy, marry marketing and sales, create remarkable content and promote it in social media to make yourself visible, build brand awareness and earn authority. Then your will reputation take off and customers will start stampeding in.
2. Create a publishing calendar
In order to capture leads in the ocean of users that are out there on the web, you have to pay special attention to content. Think of yourself as a publisher - to entice readers to buy your magazine, you'll need to deliver remarkable content and promote it across all online channels.
Likewise, once you have generated leads, you have to make sure you nurture them to keep their interest alive. Try to create an audience of loyal followers who appreciate your content and value your advice.
Create a plethora of content such as:
Blogs
Podcasts
Videos
Photos
Presentations
eBooks
White Papers
Infographics
Webinars
Make blogging, tweeting and social media interaction part of your company's monthly schedule (and daily habit). Aim for two or three blog posts per week and try to tweet and post useful information on your Facebook wall at least daily.
3. Make the search engines happy: optimize
You may have the most outstanding blog but what is it worth if no one can find it? You want to really get your name out there by attracting inbound links and earn authority.
We recommend that you spend 25% of your SEO efforts on your on-page content, such as page title, URL, headers and description, and 75% - on getting off-page recommendations in the form of inbound links, anchor text linking to your website, retweets, 'Like's, +1's, etc.
Google values third-party endorsement very highly so try to get these referrals, and you'll see your search engine rankings improve considerably. Publishing regular blog posts is an excellent way of adding value to your website, whilst the creation of new landing pages increases your chances of getting found via the search engines.
4. Use marketing automation tools to monitor your performance
This all sounds fair and well but remember – unless you're a complete internet geek, you're not doing all this just for the fun of it. You need to measure your ROI and see whether all your digital marketing efforts are paying off.
Marketing automation software, such as HubSpot's all-in-one Marketing Platform, is a nifty way to gauge your performance in terms of traffic, leads and customers, allowing you to streamline and automate otherwise disconnected marketing tasks that used to eat up a lot of company time and resources.
Featuring tools to help you get found, convert leads and analyse your performance, an integrated marketing platform makes the digital marketing processes a whole lot easier, while slashing your cost per lead.
If a service like HubSpot is out of your price range, make use of auto-responders, email list software/service like MailChimp, opt-in forms on every page of your site, and a good customer relationship manager like Batchbook.
5. Analyze and be prepared to tweak
Last but not least, digital marketing is all about perseverance. If something is not delivering good returns, revisit it, find the reasons why it's not working and modify it. It might be that you just need to re-word your page description or refine your keywords... or your blog posts are too self-promotional.
Use tools like Google Analytics and MailChimp's analytic capabilities to analyze traffic and response rates.
Don't get stuck in a rut – publish an eBook jam-packed with valuable advice, contact an industry-leading website and offer to write a guest blog, create special offers for your readers to spark some interest.
There're a myriad of ways you can make inbound marketing work for you without forking out huge amounts of money – just adopt a holistic approach to your online activities and use the combined brain power of your team!
While nearly three-quarters of businesses have increased their digital marketing budgets in 2011 (Econsultancy's Marketing Budgets 2011 Report), for many, this boost in online activities is not translating into more leads and sales. If your business is one of them, we can will help you identify what you need to change, and what steps you can take to measure your progress, increase lead conversion rates, and generate more sales for less.
Want to know more about effective inbound marketing? Contact iNvision Studios at 614.398.0901 or use our contact form.