According to an article on Mobile Commerce Daily this morning, Home Depot has become part of the new PayPal mobile platform to speed buyers through checkout at their big box stores:
Big box retailer Home Depot is ramping up its mobile strategy by testing a PayPal-enabled mobile payment solution at select stores.

The news marks Home Depot as the first retailer to sign on with PayPal as part of a bigger initiative from Paypal to bridge online and in-store traffic for retailers. The program has been in use since early December in five Home Depot locations in the United States and utilizes PayPal's point-of-sale mobile payment service.
If you need to implement a mobile strategy that drives traffic and generates revenue for your business, contact iNvision Studios.
The stats are everywhere: mobile is the future, and it's not just coming fast, it's here now. Here are ten top reasons why your website should be mobile-compatible. Now.
1. Most new mobile phones are smartphones.
According to Nielsen, as of Sept 2011, 40% of US mobile users are smartphone users, and that number is increasing. In May 2011, 54% of all phone sales in the US were smartphones.
2. Smartphone use is increasing -- among ALL age groups
Sixty-two percent of users in the 25-34 age demographic own smartphones. Smartphone sales saw an 85% increase in North America from 2010 to 2011. Wired says "We are increasingly looking at a wireless world divided between high-end, pocket-sized, connected computers with advanced messaging capabilities and entry-level mobile phones — with almost nothing in between."
3. Social media use on mobile phones is skyrocketing.
Social media use on mobiles is growing exponentially, increasing by 37% in the past year, according to an October 2011 comScore report. "Social media is one of the most popular and fastest growing mobile activities, reaching nearly one third of all U.S. mobile users," said Mark Donovan, comScore senior vice president for mobile. "This behavior is even more prevalent among smartphone owners with three in five accessing social media each month, highlighting the importance of apps and the enhanced functionality of smartphones to social media usage on mobile devices." The Facebook mobile audience is approaching 60 million users. Is that a significant enough statistic for you?
Social media used on mobile phones is the only kind of entertainment that people still partake in while engaged in other forms of entertainment. While watching TV or sitting in a movie house or theatre, for example, many people still use their mobile phones to tell the world what they're watching or where they are. It sounds insane, but this is increasingly becoming the social norm.
4. Mobile is being adopted for banking and financial services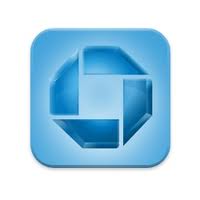 Research giant comScore says that from Q4 2010 to present, mobile banking increased 45% in the USA. This has been the rule (rather than the exception) in Japan for several years. Financial services are embracing mobile at a blistering rate. If users are flocking to mobile to do their banking, and banks are adopting it for the convenience of their customers, why not offer your business as a mobile service, either an app or a mobile-optimized website?
5. Website screen sizes are a nightmare for mobile users
Minimal screen sizes on mobile phones make browsing a website formatted for desktop screen sizes difficult. Users must scroll and zoom around the screen excessively to get the information they need. Scrollbars can scare users away in an instant.
6. Website images are a bandwidth hog
Large images on a website formatted for desktop are too large to view without zooming out, and require a lot of bandwidth to transport. Smartphone providers no longer offer unlimited bandwidth accounts, so an excess of images can cost a site visitor more just to visit the site. A mobile optimized website will minimize the number and size of images to reduce bandwidth usage.
7. Mobile users want information fast
A mobile-friendly website serves up text information quickly to satisfy the instant gratification needs of the typical mobile user. A study by Gomez indicates that 58% of users expect website load speeds on their mobile devices to be comparable to, or better than, what they experience on their desktops. A Forrester Research study found similar results: today's patience threshold for the "wired Web" is just two seconds for page load time, down from four seconds only three years ago. Looking ahead, expectations will only continue to rise. Within twelve to sixteen months, the next generation in mobile connectivity, 4G networks, will make smartphones smarter, networks faster — and end-users even more eager for immediate interactive gratification. Obviously, mobile users are willing to trade functionality for the convenience of mobile connectivity, but they will not sacrifice speed or availability.
8. Almost half of smartphone users consider smartphone a necessity
Forty-seven percent of Americans recently surveyed by Pew Research consider a smartphone a necessity. Young Americans have made the switch; fully 59% of adults ages 18-29 regard a cell phone as a necessity while just 46% say the same about a landline phone. Clearly, we are heading toward more smartphone adoption in the coming years. Better to be ahead of the curve and optimize your website for mobile now.
9. Smartphones will replace traditional wallets by 2016
A report on PowerRetail.com quoting "The World's Favorite Way to Pay Online" PayPal has predicted that smartphones will replace wallets by 2016, proving that the future of contactless payments is far from touch and go. In its recent report, Money: The Digital Tipping Point, the payments giant has nominated 2016 as the year when mobile phones will replace cash and cards as the payment method of choice for UK shoppers. The USA will soon follow in their footsteps. We're headed for a cashless/card-free society. Time to embrace this technology, especially if you are a retailer, is now.
"We'll see a huge change over the next few years in the way we shop and pay for things," said Carl Scheible, MD of PayPal UK. "By 2016, you'll be able to leave your wallet at home and use your mobile as the 21st century digital wallet. Our vision of money is to enable you to pay for something from wherever you are, whatever device you're on – a PC, mobile phone, tablet, games console and a whole lot more."
10. Consumers respond to location-based marketing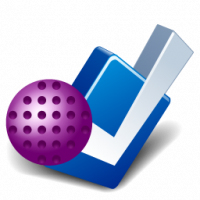 Location marketing allows users to interact with your business and promote it on social media, using services like Foursquare, Twitter's location feature or Facebook Location Sharing. "Location-based services are a compelling audience engagement feature unique to the mobile platform. By providing more location-aware services and products, brands can now create a much more intimate presence in consumers' life," said Jacqueline Rosales, EVP, Business Development & Client Service, Luth Research.
A recent survey by the Mobile Marketing Association found these key takeaways on location-based marketing:
Ten percent of the cell phone owners surveyed use mobile location services at least once a week.
Sixty-three percent of Apple iPhone owners use location services at least once a week.
Adults ages 25-34 are frequent users of location services, with 22 percent using them at least once a week.
Respondents said they use these services most frequently to "locate nearby points of interest, shops or services."
Consumers are interested in allowing their phone to automatically share their location in exchange for perks, such as free use of mobile applications and mobile coupons.
Of course, location-based marketing is entirely possible without a mobile-friendly website, using only Facebook and Twitter. If your ultimate goal is to get bodies in the door, serving up a compelling mobile offer that's linked to a website is definitely the way to go.
Ready to upgrade your website to a mobile-friendly content management system? We can develop a great site for you in WordPress, Concrete5 or, if you need mobile eCommerce, Magento.