Many of us in the Social Media sphere have been lamenting the fact that Facebook organic reach has been declining in the past year, as Facebook has pushed brands into paid advertising to reach their target audience. The bad: you have to spend money to reach your target audience. The good: you can target like never before.
In spite of all the bitching and moaning, Facebook continues to drive more traffic to websites. Since Facebook owns the rights to all of their users and any content on their social network, it only makes sense to drive traffic from Facebook to a website where you can capture a lead and own it.
The latest stats are in: the world's largest social network only continues to drive more and more traffic to websites:
In fact, according to a new report discussed in WebProNews, it's the only one of the top eight social networks to actually drive more traffic from March to June than it did in the months prior.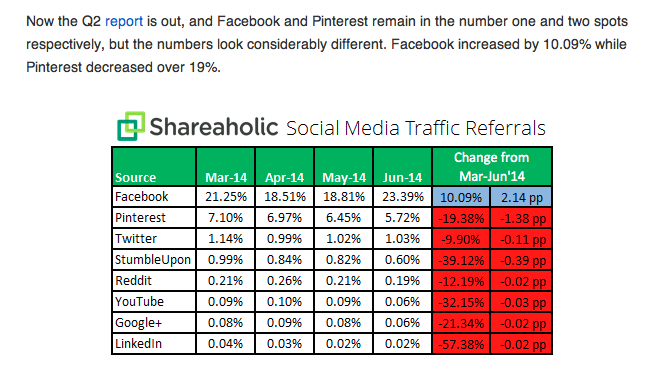 Highlights of the WebProNews article:
Facebook drove 23.39% of overall visits to sites. All in all, social media appears to making up a greater percentage of the referral pie.
Facebook launched a new feature which should result in even more referrals for sites: the new "Save" feature lets users save links (as well as places, movies, TV shows, and music) in their News Feed to view later.
The "Save" feature supports sponsored posts, so that's good news for Facebook advertisers. You might get the click later, but you'll still get the click.
Amazingly, I still have clients arguing with me that "Facebook isn't right for me" and "Our audience isn't on Facebook."
Read about the report here.
Creative Marketing Genius & founder of iNvision Studios Web Marketing, Sherm Stevens has spent the past 20 years helping SMBs, non-profits and other clients with creative marketing solutions. iNvision Studios offers a mix of technical, creative and marketing services, giving small businesses the opportunity to increase their inbound customer traffic with an SEO-optimized web site, social network marketing, local search marketing, mobile-optimized websites, PPC advertising, and mobile marketing.
Blogroll
Archived Posts
Site Admin