Home
Web+
Web Development Services
Concrete5 Development
Concrete5 Content Managed Websites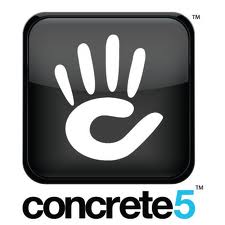 Concrete5 is an up-and-coming, but extremely popular open-source content management system that allows the end-user to manage their own site content. It's a great tool for building complex websites, and still having the ability to easily manage the site's content.
A content management system is software that helps you manage the creation and updates to web pages on your web site. There is a tremendous demand for managing the ever expanding amount and types of content in a website, and a Concrete5 CMS allows the site owner to manage it.
Six Reasons to Use Cncrete5 for Your Small Business Website
SEO – Concrete5 provides good on-site search engine optimization (SEO) right out of the box. There are a few tweaks we need to make, but there are many seo benefits that Concrete5 provides for free or with the addition of a plugin.
Content – it's easy to update content on your website without knowing HTML or other programming languages. Do you hate the idea of having to learn to use a complex HTML editor tool like Dreamweaver? Do you have to "ask" your webmaster every time you want to make a small change to your website? Well no longer – once Concrete5 is set up for you, you can easily create new pages or edit existing pages using a simple rich text editor.
Support – If you do have problems, or want to add very custom features, it is easy to find support and developers who can help you. There are literally thousands of Concrete5 developers out there (including us). And there are so many people writing about Concrete5 that help is only a Google search away!
Extensions – There is a thriving "eco-system" of developers creating add-ons that give Concrete5 additional functionality, as well as themes or easily installed web designs. Imagine free design themes, or the ability to extend your website with polls, contact forms, ratings or hundreds of other cool features without having to hire a web developer. Plug-ins do that, many are free or very low-cost (donationware). There are also a number of commercial add-ons to enhance site features. Some are pricey (compared to WordPress free plugins) but worth every cent.
Mobile - Concrete5 gives us the ability to easily adapt your website for mobile, serving up mobile-optimized content (fewer images, screen sized for mobile).
In-context Editing - Unlike other content management systems (like Drupal or Joomla), Concrete5 doesn't require a translator or a geek to edit pages. Concrete5's on page editing allow you to put a page in edit mode, select a block to edit, edit it, save changes, and publish. Easy as pie.
If you need an easily-managed, SEO-optimized and mobile-optimized website, contact iNvision Studios.